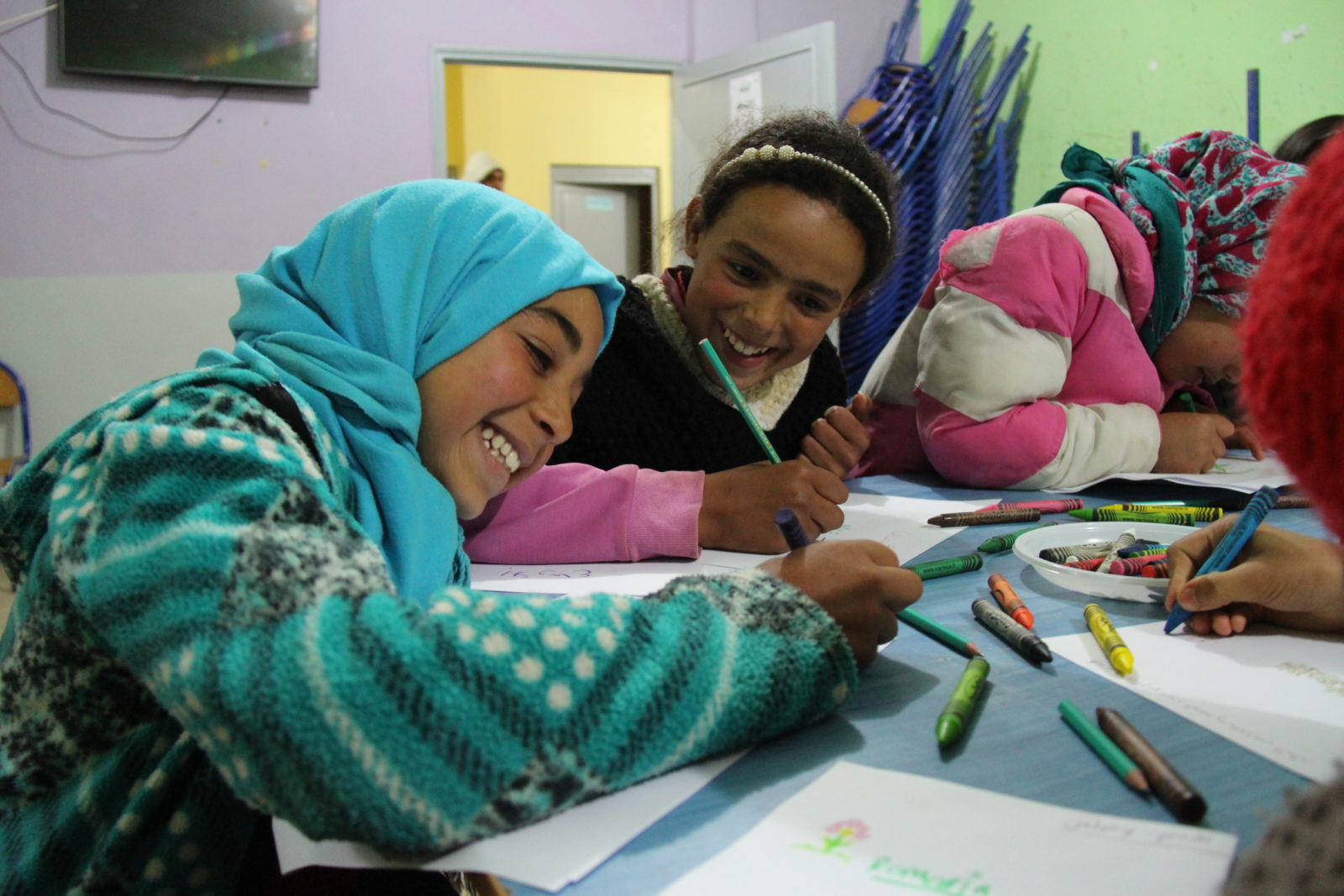 As highlighted in our provious blog on the biocultural diversity fair organised during the annual Moussem festival in Aït M'hamed, the exciting activities didn't stop there!
We kicked off the third day of the festival with a colourful workshop on natural plant dyes hosted at the Dar Chabab youth centre. Aïcha, a local expert on plant dyes, shared her knowledge with a group of 14 women and demonstrated the process of dying wool black with a mixture of Fraxinus dimorphaleaves and Taroubia root (Rubia tinctorum). Eager to learn more about other natural plant dyes and the colours they produce, we invited all the participants to share their plant expertise with us. Through the interactive discussion that followed, we identified 13 local species used as plant dyes such as the bark of pomegranate trees, which produces a vibrant yellow. Since the dying process can take up to a full day, Aïcha showed us the result of the dye with Fraxinus dimorpha leaves and Taroubia the following morning. "I really enjoyed sharing my knowledge with other women about natural plant dyes," she said.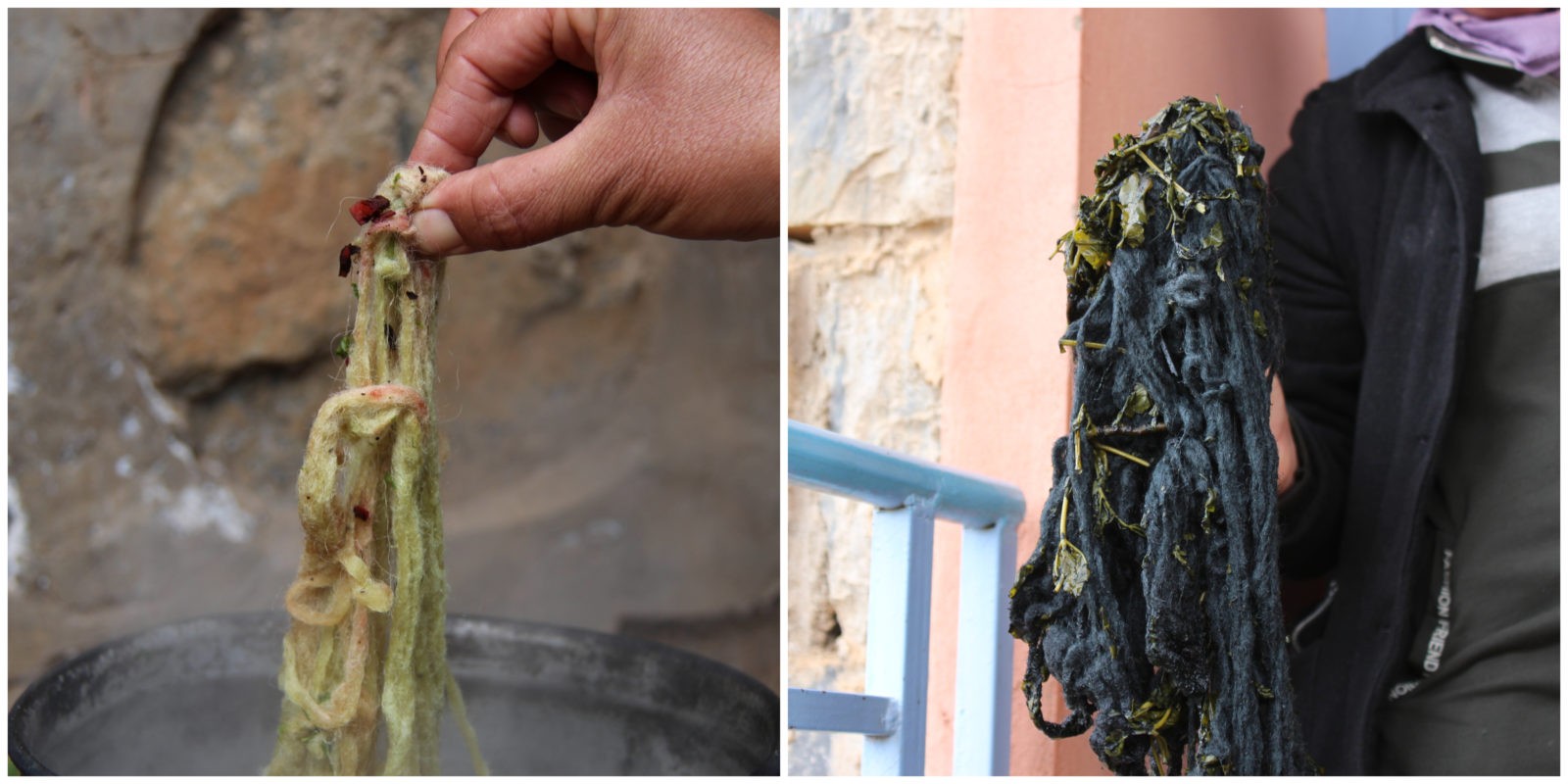 In the afternoon we invited members of the local livestock association to join us for a facilitated dialogue on agdals in Igourdan, located 30 km from the centre of Aït M'hamed. Agdals consist of large tracts of land with a source of water used for grazing or foraging during specific periods throughout the year. These areas are collaboratively managed by several communities with specific regulations regarding access rights. In Igourdan, the plots of lands managed by the agdal system are closed from early April until the beginning of summer after most plants have blossomed and set seeds, which makes these areas very relevant and important for plant conservation activities such as seed collecting. During these discussions, we learned more about the households that are using the agdal system, as well as the characteristics of the grazing herds of which the majority are sheep and goats. Participants also mapped out the borders of the agdals and informed us that breeders have the right to decide which parts they wish to use for grazing.
While these rich discussions were taking place, a group of 17 boys and girls from the local primary school were having fun at an art class where they were asked to draw pictures of one or two local plants they knew best and to depict their experiences of the Moussem festival. The team was incredibly impressed by the attention to detail these young people demonstrated in their drawings of local plants. Some of them also included short descriptions of the ways these plants are used in their households such as mint, which is a well known ingredient for the famous Moroccan tea.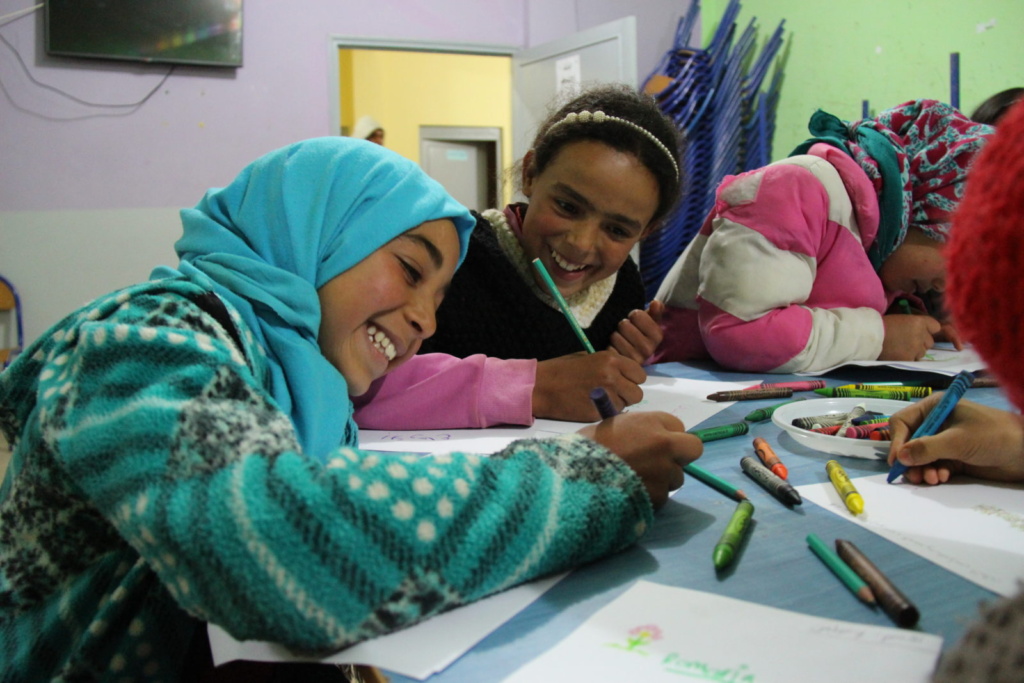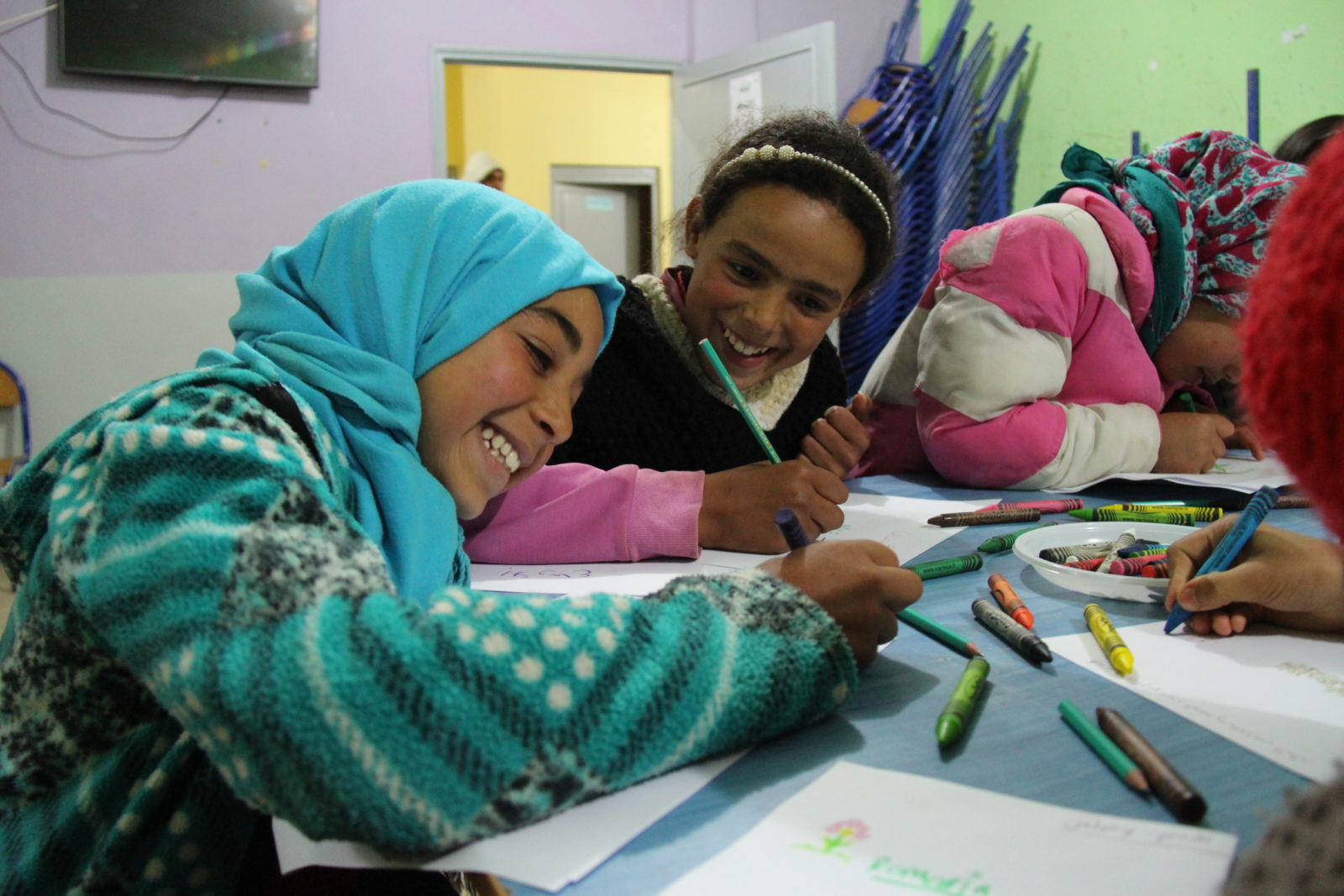 On the last morning of the festival, we gathered a dynamic group of 35 secondary school science students for a visit to the community seed bank and herbarium, which are both managed by Global Diversity Foundation's community researchers. During their visit, students were shown a variety of plants that our local team had collected and learnt about the techniques used to dry and press plants in the herbarium. Field scientists Soufiane and Abdellah continued with an explanation of seed banking methodology and the important role of seed conservation, followed by a short quiz on the students' seed knowledge. We were very glad to see several students were able to impress their science teacher!
As a final activity of the biocultural diversity fair, we organised a workshop to explore the local diversity of pulses, their importance and countless uses. The highlight of the workshop was undoubtedly a tasting session of three local dishes based on leguminous seeds: laadas (lentils stew), harira (pea soup) and bissara (fava bean soup).
After four days of local festivities and rich discussions with community members, we already feel excited about participating in the next edition! With the support of MAVA foundation and Darwin Initiative, we are able to ensure our participation in future community festivals, which provide excellent opportunities to interact and connect with local communities that are part of the High Atlas Cultural Landscapes programme. We are grateful to the local community and authorities for having us join in on this local tradition!